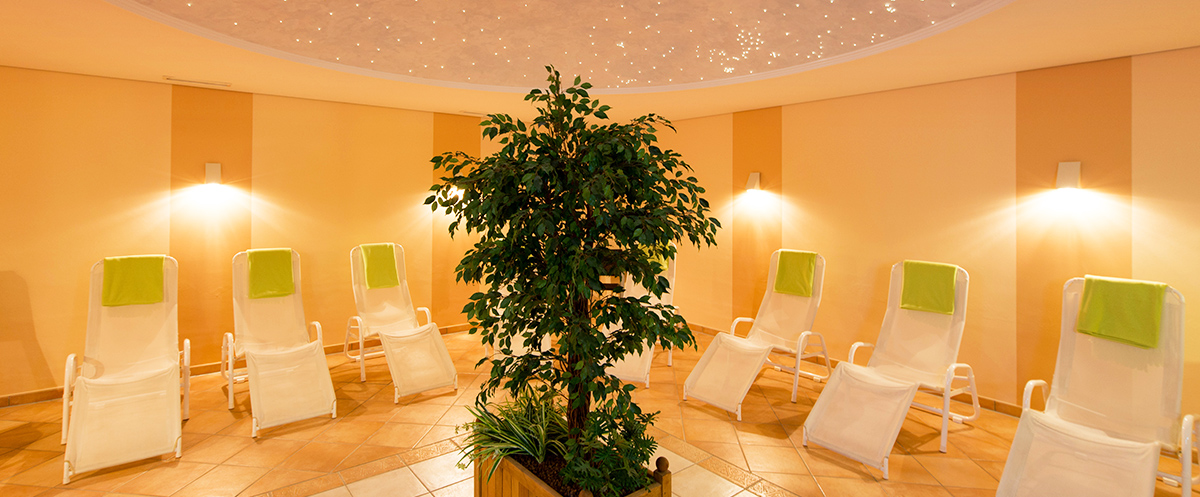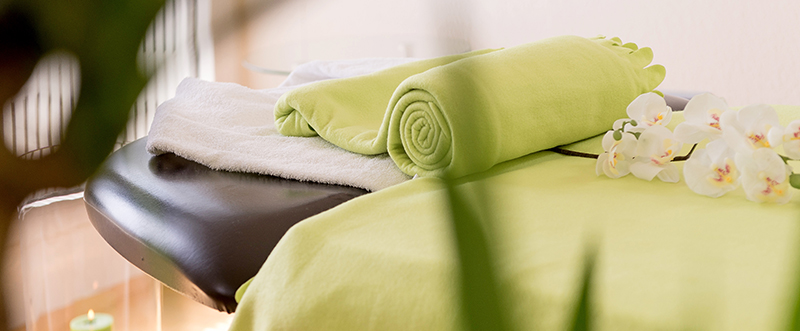 Everything
for
wellbeing
—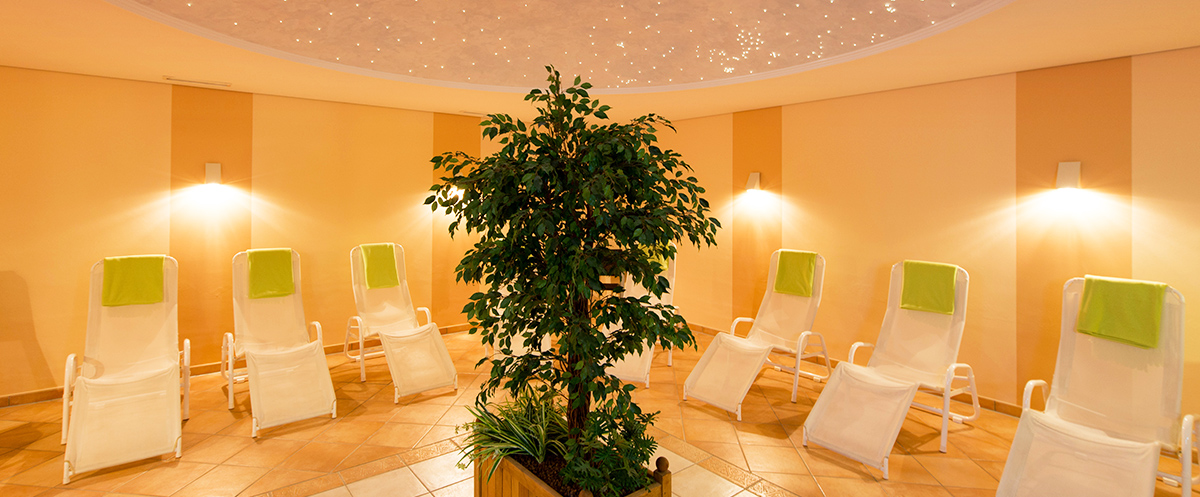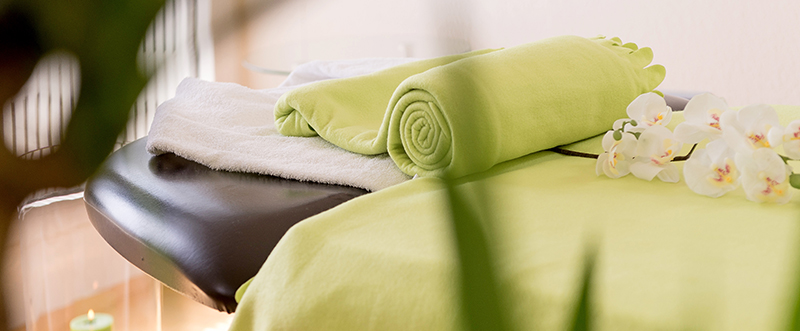 Everything for wellbeing
—
Features
4 beauty treatment rooms in the hotel's wellness area.
Cosmetic partner: Jean D'Arcel
Body and facial treatments *
Cosmetic foot care *
*Additional charges apply for use.
For appointments please contact our hotel reception:
Phone: +49 2922 97 68 0
Email: info@hotel-maifeld.de
450 m² of sauna area invite you to relax!
You will find the sauna area in the basement of the hotel.
Features
Finnish sauna (90°C)*
Steam sauna (40°C)*
Sanarium (60°C)*
Infrared cabin
Relaxation room
Experience showers
Foot pool
Plunge pool
Small outdoor area
*The use of the sauna is textile-free.
Ladies' sauna on Thursdays until 6 p.m.
Additional charges apply for the use of the sauna area.
Opening hours:
Monday to Thursday: 10.00 a.m. to 10.00 p.m.
Friday: 10.00 h until 21.00 h
Saturday: 10.00 a.m. to 8.00 p.m.
Sunday: 09.00 h to 16.00 h
Public holidays: 10.00 a.m. to 6.00 p.m.